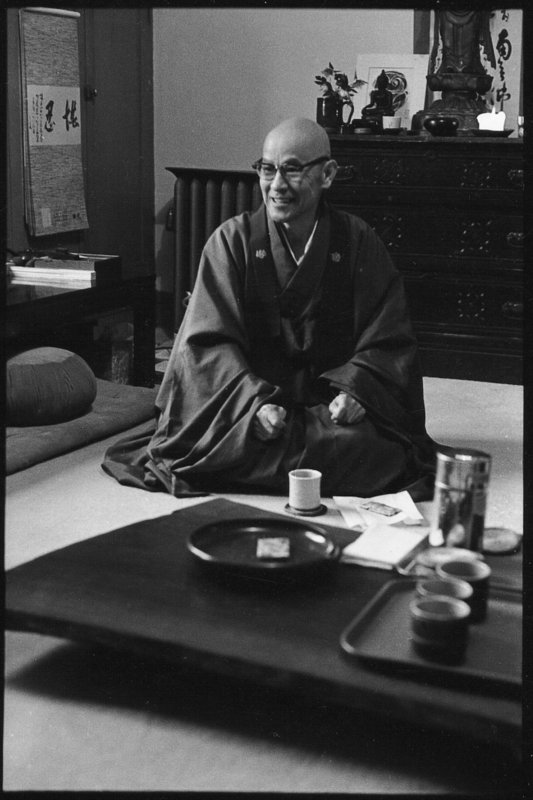 Each moment we change to something else and there is no connection. Strictly speaking, there is no connection between I-myself in yesterday and I-myself in this moment. There's no connection whatsoever.
Excerpt from Shunryu Suzuki lecture
66-01-20
as found on shunryusuzuki.com. Edited by DC
Photo from shunryusuzuki.com photo archive. Click to view larger.
Shunryu Suzuki lecture excerpts on cuke.com - from there links to much more.
Go to cuke.com What's New [now at blogger] to see more daily posts.