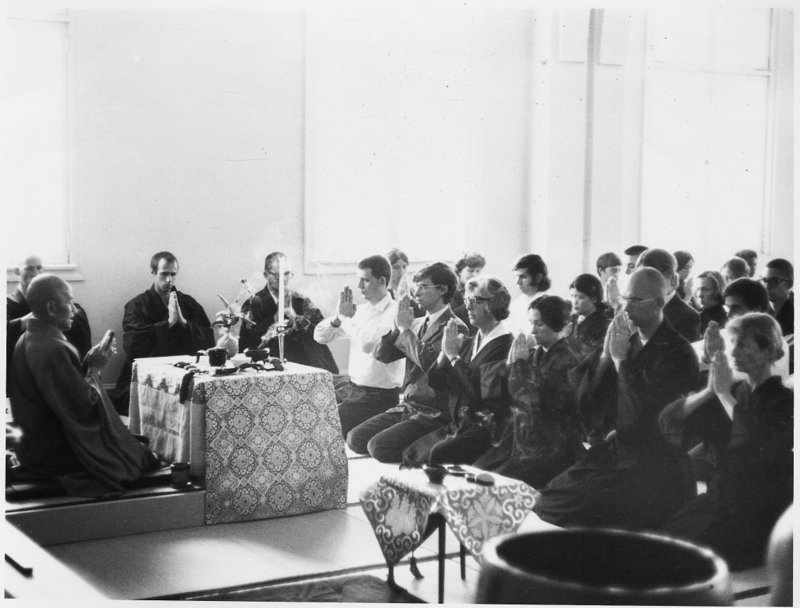 Thanks to Louise Pryor, Rick Levine, Jerry Halpern, and David Schneider for adding names and info to the
cuke Shunryu Suzuki photo archive
. And now it will be easier to help us get more accurate info as there's a
Photo List page
with all the photos listed by file name with Title and Notes and it's on the Menu and linked to from the pages with the thumbnails - this will make it easy to search for photos by content.
(thanks Peter Ford).
I was confused about the lay ordination photos. There are lots of them and there were two post 1962 group lay ordinations (not including the kids one), August 70 and 71 - and there are photos I think in both the Buddha Hall and zendo and I can see a lot of older students in a lot of them that indicate 70 in both places. I need to get the right dates and info on them. Help appreciated. That photo is the first lay ordination photo. SR0014.