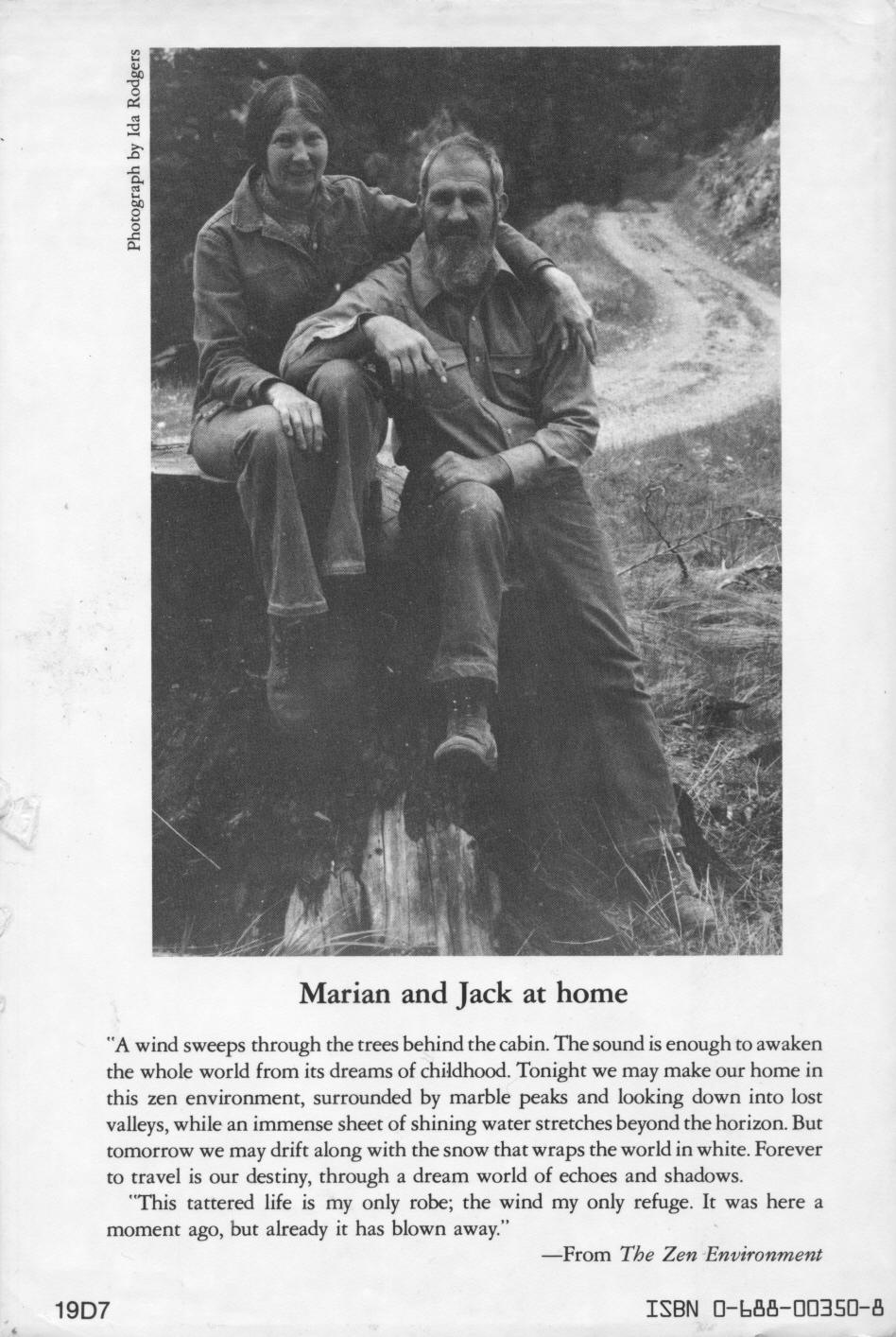 Thanks to Steve Meeks for scanning "the best picture I've seen of Marian, at home in the wilderness, on the back of her book jacket circa 1982 or so. The location is likely the Coast Ridge Road climbing up to the ridge leading eventually to Marble Peak." That would be in Big Sure I think. - dc
Click on thumbnail to enlarge.
---
Running into a Wall
- With this sort of title, one might imagine that in this excerpt Suzuki is going to talk about the problem of our practice running into a wall. Read on.
---